Over the last 10 years DB Media Productions has been producing high profile videos for very diverse businesses around the world. We produce for large audiences or focus on small, special events depending on your needs. We can highlight your products and services with audiovisual tools, or enhance your marketing and sales strategies.
DB Media Productions LLC takes care of your audiovisual tools and will guide you to the next level in your business.
Think about your uniqueness and what only you can deliver in your industry and to the world.
Think about your initial dreams for your business, where you want to go and where you would like to be.
What do you have that your peers don't? How can you visualize that and deliver your message in a way only you can.
DB Media would like to accompany you on this exciting journey and make sure you reach the place you deserve.
We truly want you to connect with your existing and new customers. How?
• Deliver your very personal and unique words in a video message. Make a difference.
Go beyond the usual and try something new. Your photo tells a lot but your video will be more expressive and lively. Appear like a friend and talk to your audience directly. That will make a huge difference. We will help you with that.
• Create a 3D animation. Visualize and realize the project you always dreamed of.
It's so interesting to see our customers getting to the next level and achieving their goals. We accompany them on a fascinating journey. I listen to their stories, learn and leverage their input. The final product realizes their unique ideas in visual form. What's the unique idea you always wanted to implement and share with the world?
Dorothee Berendes
Video Conversion

70%

INTEGRITY

90%

ACTION

95%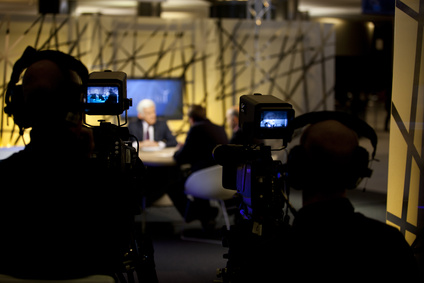 Pre Production
Before we actually do the video shoot with you we will discuss all necessary elements of the production. You provide the information and we wrap up your story in the best possible way. And vice versa we'll keep you informed on every single step along the way.
Production
You're all set and the stage is yours. Throughout the production we will make sure that everything goes smoothly for a successful outcome.
Post Production
This is the part when we edit your video and piece all the best elements together.

Frequently Asked Questions
DB Media takes your video production very serious. You will most likely have some questions before your video shoot. Here are some Q & A's. Not finding what you are looking for? Contact us at (202)467-2793.
I never stood in front of the camera. Does this work for me?
Yes. Some of our clients have no experience in front of the camera. That's what we're here for: to get you ready for the next big job and lift you to the next level.
What is the best way to prepare for my video productions?
DB Media is a state-of-the-art video production company. We want you to have the best experience in front of the camera. As soon as you have decided what kind of service you exactly need, we will discuss every single step in great detail, answer all your questions and make sure that your video will be most successful.
Very fast and accurate service, friendly, professional team and great video. It helped us a lot.
James Moore
DB Media Productions produced a stunning video for us in record time. Dorothee Berendes, the CEO, oversaw the production and made sure that her team met all necessary requirements. It was coverage of a long and high profile event. DB Media's camera team arrived on time and did an excellent job with great footage. We were very pleased with the final product. They are real pros. I highly recommend them.
Julia Feoktistova
DB Media Productions has the best video production service in the Metro DC area. Our corporate video exceeded our expectations.
They have the most qualified, helpful and friendly team.
Vincent Thorme
Be part of the DB Media community and receive special discounts for your next video production.
Sign-up and receive free tips and updates. Join the Club: